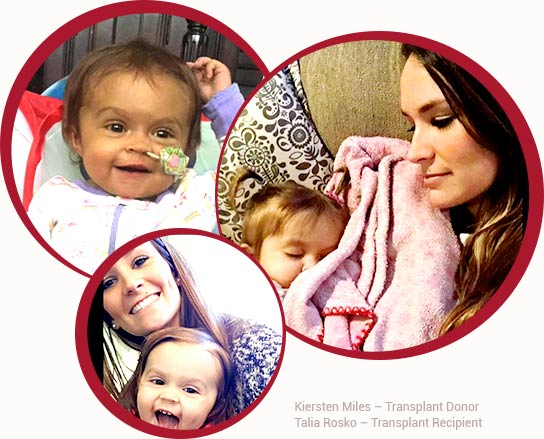 Live Healthy Give Hope Campaign
Kiersten Miles donated a portion of her liver to 16-month old Talia Rosko who was suffering from a life-threatening liver condition. Kiersten chose to undergo liver transplant surgery for Talia only three weeks after starting as her babysitter!
To support Talia's recovery and raise funds to cover her medical bills, Amsety started the Live Healthy Give Hope campaign. 10% of the proceeds from every box of 8 Amsety Bars directly support Talia.
Keep your liver healthy and support Talia's recovery with Amsety - the first nutrition bar for liver health.
Big thanks from the Amsety team!